Vlad is Coming to New Jersey!
Posted by Ferrix on September 14 2008 21:26:00
---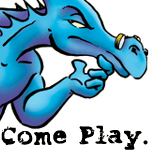 UberCon XI is being held in Piscataway, New Jersey from October 24-26. If you're interested in attending the conference make sure you check out www.ubercon.com for details. If you'd like to volunteer at the conference (which gets you free admission,) please contact Eris on Avatar or through Eris@outland.org.

For those who can't make it to UberCon this year... UberCon Virtual is back and better than ever. More info after the jump.
---
Extended News
---
It's that time of the year again . . . Ubercon XI! October 24 - 26!

AVATAR offers virtual contests for those players who cannot attend
the New Jersey convention in person. Players who virtually register
for $30 can choose from the mortal contest (HELP UBERCON MORTAL)
or, if they wish to use their Lord alt, can choose from the Lord
contests (HELP UBERCON LORD). The goal is to level the fastest
in those 48 hours to get a prize (HELP UBERCON PRIZES).

The deadline to register is Sunday, October 19, 23:59:59 PM EST.

This con, there are many helpfiles to read. We strongly advise you
to look at all helpfiles before asking questions. Also, consider
asking your question on channels - as time goes on, it is more likely
that players will know the answers as well as Eris, Kariya, and myself (Zahri).

** To start reading now, please type HELP UBERCON CONTEST **

As we see fit, amendments/clarifications will be posted here, so
keep informed by reading your Immortal notes before you ask questions.