Newbie Tip
Angels are your friends. Use 'HELP ANGELS' to see who the current list of Angels are in AVATAR. - Catt
Users Online

Guests Online: 3
No Members Online

Member Count: 513

Newest:
Necro
Welcome
Welcome to the world of Avatar - a constantly evolving, dynamic and fun world which offers possibly the most friendly and helpful newbie guidance on the 'net. As you progress, the challenge increases so that even veteran power mudders are never bored for long.

Our staff has been working on our system for over 21 years, and have continued striving to provide a superior gaming environment which is appropriate for all ages and walks of life.

Want to connect? Fire up your favorite telnet client (or MUD client) and connect to avatar.outland.org port 3000, or just follow this link.
Hapax's Halloween Quest

With the recent reboot, a new

Halloween quest

is available from your friendly neighborhood

Immortal Ent

- or at least his statue. To start the quest, you need to seek out Hapax's statue in the Hall of Immortals off of Sanctum.

The quest is open to everyone, but does require visiting hero areas. It can be done solo or in groups; however, it does require that the mobs can see you. If you go around

sneaking and hiding

you will not be able to finish the quest.

The reward for finishing will last two weeks. Enjoy!

Please note Hapax on board 2 if you encounter any issues.



Addendum:

The statue is looking for a rather obscure social to start the second part of the quest. The social for a "satanic chuckle" is

schuckle

.
Trick or Treat 2016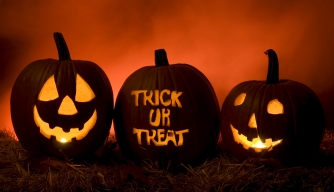 Costumes will begin appearing in the realm on Friday evening, 10/28/16, after the reboot.

Trick or treat is scheduled for 5-7 pm system time on Saturday, 10/29/16.

Remember that you need a matching mask and costume in order to receive a trick or treat bag and participate in the festivities.

See Help Halloween in game or a friendly immortal if you have questions.
Alt Lists

You may have noticed that many quests and games in Avatar now require you to be on an altlist to play. If you have more than one Avatar identify, you can use altist. Once you have an established altlist, you may add any new or existing alts to your list yourself using the ALTADD command. See Help altadd in game.

In keeping your altlist up to date you can use altadd to add a character. You must already have an altlist set up, if that has not happened already then please e-mail multireg@outland.org to get one set up.



WARNING:

Trying to find characters to steal or identify passwords using this command will not be tolerated! Be careful entering your information, if you enter the wrong password you will be disconnected! Alternatively if you try to add a character who is on an altlist to another altlist you will find things slow for awhile.

You are now able to transfer questpoints between the alts on your altlist too!

Rule Changes for Push Your Luck Game

The poll results are in! Effective immediately, there will no longer be death if you lose in Round 1 of Push Your Luck. Although Round 1 is still best 2 of 3 random 100, if the player wins the first random, they win the round. Additionally, players will retain the last prize level won if they push and die, so they will receive prizes along with their deaths.

Current potential prizes in the mystery hat include: perfect gems, bank gems, quest points, practice points, healing staves, and color your name for a day! See you each Saturday in the Avatar Game Room. Remember, you need to be on an altist in order to play!
Potential Changes to PYL

Please participate in the Push Your Luck Poll (going on now) to help determine changes to how the game is played. Some of the proposed changes were implemented for Anniversary month in August, but could become permanent by way of popular demand in the polls. Your voice. Your vote.
Avatar Anniversary - Join the Celebration!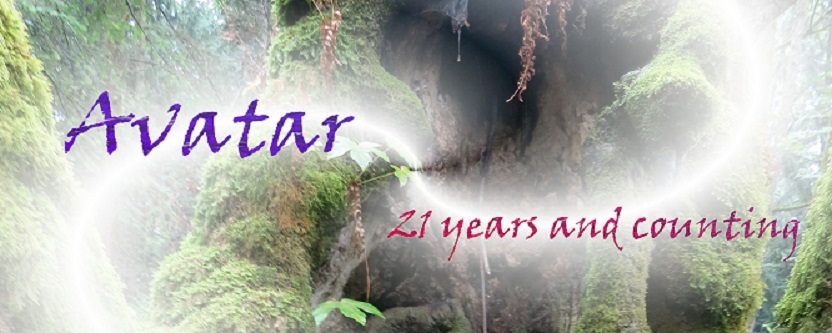 Immortals and angels will be hosting a variety of events throughout the month of August.



The current calendar of confirmed anniversary events can be viewed here.

Confirmed events so far include:



Avatar's renowned Hand of God (HoG) events!

First is August 1 at 00h00 system time for 1 hour! No save. All tiers.


Battlequest!

- Something new for heroes only.


Boons

- Global modifiers that vary each day!


Hosts Quests

- Visit lonely mobs for quest points!


Item-of-Power Quests

- A temporary item with special, awesome powers!


Push Your Luck

- Every Saturday in the Avatar Casino


Restore-a-thons!

- Endless hp and mana... 'til they end!


Scavenger Hunts

- Can you find them all?


Trivia Quests

- Quizzes about various topics


20 Questions

- A group event!


Numerous other quests and events!

- Fun and prizes for all!



Stay tuned for further information!



Push Your Luck

A game of fun, prizes, and death is now playing in the Avatar Casino every Saturday evening system time. Please read help PYL online and join us for the fun! Be sure to have your quest channel on.
Maintenance

************************************************************************
SYSTEM MAINTENANCE 2015/10/19 21:55 - 2015/10/20 01:00 (SYS)

Avatar will be unavailable between 21:55 and 01:00 system time on
Monday night due to essential maintenance. We apologize for any inconvenience, please plan your runs accordingly. We will be giving the usual warnings a few minutes before shutting down.
************************************************************************
Coming Soon to a Game Room Near You!
Blackjack..... ?
HoGs & Shenanigans

Number: 148 Board: immortal
From: Belanor
To: all
Date: Fri Aug 7 20:07:58 2015
Subject: HoGs & Shenanigans
--------------------------------------------------------------
Hi everyone!

That's it... AvatarMUD's birthday is tomorrow!

read more...
Avatar emergency contact procedure

Luckily Avatar is available for your adventure cravings most of the time.
But there's always the chance that we have some issues (crash, hanging mud, network issues.)

Usually players are the first to find out, and together we manage to fix it quickly.
However, to streamline this process we've written a short procedure to make sure detailed info reaches the IMM team as fast as possible.

Click to read what you, as Avatar player, can do to help resolve issues quickly.
And no worries, there is also an Immortal version that helps us figure things out quickly,
and most importantly, communicate this back to everyone else.